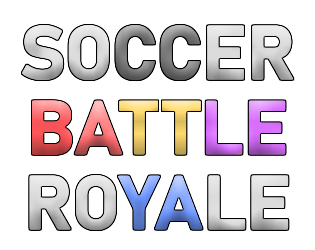 Soccer Battle Royale
Play Soccer Battle Royale in browser!
---
Now you can play this prototype on your browser!
I decided to port this prototype to Unity WebGL so anyone can play it on their browser. I hope this makes it easier to give feedback!
The game has received a little update as well:
You can see the current score for each player by pressing 3. This shows a little "debug-ish" screen with text that describes the situation.
This box can be hidden back by pressing 3 again.
You can now pause the game, but only if the ball is still. Do this by pressing 4.
At the end of the match, now you can't move and the screen with text appears to show you the summary of the match, that means, the winner, and the score for each player.
Even now that the game is available to play on the browser, I highly recommend you to download it. I think it looks better in desktop (as better as simple colored shapes can look, lol).
Files
SoccerBattleRoyalePrototype v0.7.5.zip
26 MB
Jan 24, 2020