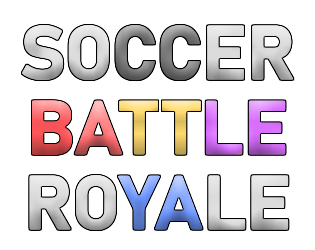 Soccer Battle Royale
Modes completed & testing textures!
---
Progress is growing fast!
This is a little update on how Soccer Battle Royale new version has been progressing. I'm not using the new models because they will be revealed with the new appearance of the game, later. Also, these textures will not be part of the game, and they are just samples.
However, I'll like to show you how do the multiplayer gameplay screens look! The 2 player Duel Mode is a one on one match where the first one to score three times is declared the winner. It's the simpler, faster mode. I chose to split the screen vertically but I'll still consider the option for horizontal views, maybe with an in game option.

The expected modes for the game are already implemented: Four players battle royale, Single player battle royale, Two Player Duel and Simulation.
I hope these screens give you a little more insight in the development!