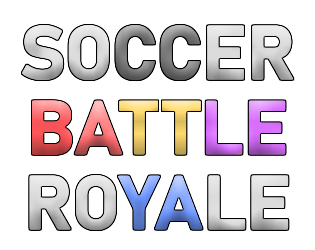 Soccer Battle Royale
Celebration!

Today is Dinamic Creates' founder's birthday! Pablo Lavín is turning 22!
... Yup, that's me!
This project means too much for me and I'll like to thank you all for following Dinamic Creates. Currently, I'm the creating the characters, building the mechanics, providing some artwork, making some weird sounds with music software, and testing the games. But I can't forget that nessm is helping me with the character art of Pyramidal Break, and that many people have provided feedback for the games to get better!
On this day, we're having a reverse sale on itch.io, so, if you would like to support me, you can get Soccer Battle Royale's prototype at a -100% off!
So... that's free actually since the prototype itself is free.
But, the Android version is usually priced at $1 USD, so today you can get that for $2 USD!

And you can get Pyramidal Break at a -100% off as well!
...
... So... it costs double...
Guys, this is just for fun.
Tomorrow, you'll be able to get the games on the continuation of the "Stay at home" sale, which is 33% (positive, so it IS a discount) off.
Thanks for your time and I hope you guys have a great day!
Files
Get a key for the full game when it is available!
0 bytes
Apr 10, 2020